BEIRUT
Postcards From The Present
Beirut, Lebanon (2018-2019)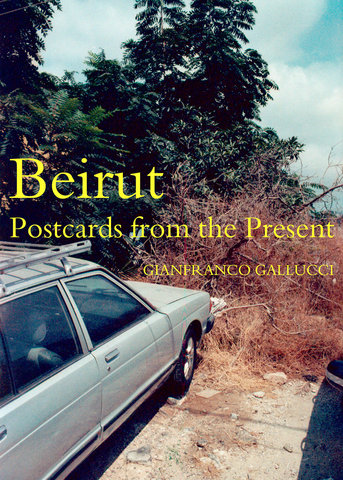 «Sept fois détruite et sept fois reconstruite ainsi que l'affirme la légende, Beyrouth se réveille tous les matins comme si elle venait de naître. Étrange ville qui semble avoir toujours vécu en ignorant superbement son passé, tout en refusant de se représenter son avenir.Et tout à coup, cette ville qui ne ressemble plus à rien à force de s'être immergée dans l'imaginaire des autres devient un lieu où se révèle à nous un des questionnements majeurs de ce début de siècle, déchiré entre globalisation uniformisante et replis identitaires: celui de notre capacité à imaginer, avant qu'il ne soit trop tard, des espaces ouverts à la pluralité des cultures et des appartenances, où l'expression des différences ne vienne pas, à chaque fois, remettre en cause les bases de la convivance.»(Jade Tabet, Beyrouth. La Brûlure des Revês)
The perception of Time that someone has in Beirut, is somehow constantly altered. A suspended Space-Time dimension where Chronos and Kairos meet. A city that seems to live in a continuous loop of rebirth and death, like a phoenix that continues to rise from its ashes, oblivious to its past. A past that remains (perhaps not still for so long) perceptible while walking through its streets, but which is perhaps destined to disappear behind the feverish and incessant edification, regardless of the city's identity.
The idea of producing "postcards" therefore refers to the "banality" of their aesthetics, without creating tourist or commercial images, and has the aim of acting as a means to tell the Present of a city represented through photographs that seem to deliberately forget of time, apparently suspended between re-enactments of its glorious past and scenarios of a post-apocalyptic future. In the title itself appears the word «Present», with the connotations of a (temporal) place, which evokes and encapsulates the concepts of Future and Past, as expressed in the philosophy of Saint Augustine, where the Past is "Present of the Past" and embodies "the Memory"; the Present is "Present of the Present" and embodies "the Vision"; and where the Future is "Present of the Future" and embodies "the Expectation".
A portrait of the city emerges, constructed through the essential principle at the base of the idea of Memory and cultural identity, which oscillates by necessity between memory and oblivion.
Images