Care & Share Italia Onlus-ONG
Care & share nasce nel 1991 per sostenere i bambini di strada di Vijayawada in India. Da allora abbiamo avviato all'istruzione oltre 19.000 bambini, costruito due villaggi per ragazzi di strada e 6 scuole negli slum (baraccopoli della città). Cura e condividi è stato, è, rimarrà la filosofia di fondo di questa associazione che combatte la povertà con l'istruzione.
—-
Care & share was founded in 1991 to support the street children of Vijayawada in India. Since then, we started to education more than 19,000 children, realized two villages built for street children and 6 schools in the slums. Care and share was, is, it will be the underlying philosophy of this association that fights poverty with education.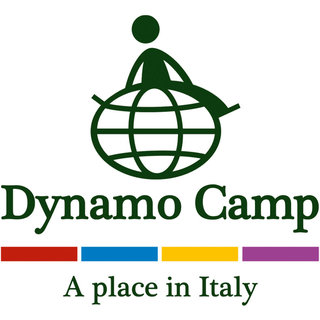 Associazione Dynamo Camp Onlus
Dynamo Camp è il primo Camp di Terapia Ricreativa in Italia che accoglie per periodi di vacanza e svago bambini e ragazzi dai 6 ai 17 anni, affetti da patologie gravi e croniche, principalmente oncoematologiche, neurologiche e diabete. I bambini provengono da tutta Italia e in parte da paesi esteri. Dynamo Camp offre anche programmi concepiti ad hoc per l'intera famiglia e programmi dedicati a fratelli e sorelle sani (Siblings). Tutti gli ospiti sono accolti in modo completamente gratuito. Associazione Dynamo Camp Onlus propone programmi di Terapia Ricreativa in modo gratuito a bambini gravemente malati anche fuori dal Camp, con il progetto Outreach, in ospedali, case famiglia e a bordo del truck Dynamo Off Camp in numerose città.
L'approccio della Terapia Ricreativa secondo cui sono concepiti i programmi ha l'obiettivo di coinvolgere i piccoli ospiti in attività divertenti ed emozionanti che siano di stimolo alle loro capacità e rinnovino la fiducia in loro stessi e nelle loro possibilità. Il programma a Dynamo Camp è costituito da un'ampia offerta di attività creative, espressive, divertenti ed emozionanti: arrampicata, equitazione, tiro con l'arco, Terapia Ricreativa in acqua, attività di circo, Art Factory, Radio Dynamo, Dynamo Studios, Dynamo Musical. Radio Dynamo, Dynamo Musical, Dynamo Studios e laboratori creativi ed espressivi sono il cuore del progetto Outreach.
Dynamo Camp è situato a Limestre in provincia di Pistoia, in un'oasi di oltre 900 ettari affiliata
WWF
, Oasi Dynamo, e fa parte del SeriousFun Children's Network di camp fondati nel 1988 da Paul Newman e attivi in tutto il mondo.
Questi i numeri del progetto Dynamo Camp del 2014, all'ottavo anno di attività: 1.200 bambini accolti in modo completamente gratuito per periodi di vacanza e svago secondo programmi di Terapia Ricreativa; 190 famiglie; 18 programmi lungo l'arco dell'intero anno; 63 patologie accolte, con prevalenza di patologie oncoematologiche, neurologiche e diabete; un network di riferimento di 74 ospedali e 50 associazioni di patologia in Italia e all'estero; uno staff di 45 dipendenti; 61 persone di staff stagionale; 19 medici e 23 infermieri presenti durante i programmi di Dynamo Camp nell'anno; 629 volontari donano il proprio tempo, intelligenza e cuore. In aggiunta, 2.497 bambini hanno partecipato a programmi di Terapia Ricreativa con il progetto Outreach di Dynamo Camp.
Complessivamente, dal 2007, Dynamo Camp ha accolto 5.830 bambini, 859 famiglie, coinvolto 3.198 volontari, e raggiunto 7.000 bambini e ragazzi con il progetto Outreach.
Dynamo Camp è finanziato in modo quasi interamente privato.
—-
Dynamo Camp (Associazione Dynamo Camp Onlus) is the first Therapeutic Recreation Camp in Italy specifically designed for children with serious or chronic illnesses undergoing therapy or in post-hospitalization. It is a vacation camp, located in the heart of the Tuscan-Emilian Apennines, that accommodates, free of charge, youngsters aged 6 -17, affected by onco-haematological and neurological conditions as well as rare diseases, spina bifida and diabetes, from all over Italy, Europe and the Mediterranean Basin.
In line with the principles of Therapeutic Recreation – on which Dynamo Camp's activities are based – children can enjoy themselves and focus on their abilities rather than their limits. Under the constant supervision of medical personnel and qualified staff, children at the camp practice a wide range of creative activities in contact with nature inside the splendid
WWF
-affiliated reserve Oasi Dynamo.
Dynamo Camp belongs to the SeriousFun Children's Network, the association founded in 1988 by the actor Paul Newman, the inspired promoter of such therapeutic experiences for sick children. Dynamo Camp first opened its doors in 2007, hosting 60 children, and has increased the number of youngsters, illnesses and programmes each year ever since. In 2014 it welcomed, free of charge, 1.200 children and teenagers and 190 families during its summer sessions, Easter and Christmas holidays, family weekends and international sessions.
Dynamo Camp is located inside a
WWF
affiliated reserve in the heart of Tuscany at Limestre, in the Province of Pistoia. The Camp is easily reached from Pistoia, and roughly an hour's drive from Florence and Pisa airports.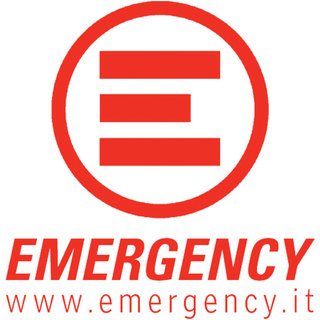 Emergency Ong Onlus
Emergency è un'associazione italiana indipendente e neutrale, nata nel 1994 per offrire cure medico-chirurgiche gratuite e di elevata qualità alle vittime delle guerre, delle mine antiuomo e della povertà.
Emergency promuove una cultura di pace, solidarietà e rispetto dei diritti umani.
L'impegno umanitario di Emergency è possibile grazie al contributo di migliaia di volontari e di sostenitori.
Dalla sua nascita a oggi, Emergency ha curato oltre 6 milioni di persone in 16 Paesi.
Emergency costruisce e gestisce:
– ospedali dedicati alle vittime di guerra e alle emergenze chirurgiche,
– centri per la riabilitazione fisica e sociale delle vittime delle mine antiuomo e di altri traumi di guerra,
– posti di primo soccorso (FAP – First aid post) per il trattamento immediato dei feriti,
– centri sanitari per l'assistenza medica di base,
– centri pediatrici,
– poliambulatori e ambulatori mobili per migranti e persone disagiate,
– centri di eccellenza.
Perché tutti abbiano diritto a cure mediche gratuite, Emergency: offre assistenza completamente gratuita; garantisce cure a chiunque ne abbia bisogno, senza discriminazioni politiche, ideologiche o religiose; dà una risposta sanitaria di elevata qualità; forma il personale locale fino al raggiungimento della completa autonomia operativa.
Tutte le strutture di Emergency sono progettate, costruite e gestite da staff internazionale specializzato, impegnato anche nella formazione del personale locale.
Emergency pratica una medicina basata sui diritti umani: abbiamo espresso i principi che guidano la nostra attività nel Manifesto per una medicina basata sui diritti umani, che dichiara il "diritto a essere curato" come un diritto fondamentale e inalienabile appartenente a ciascun membro della famiglia umana e chiede una sanità basata sull'equità, sulla qualità e sulla responsabilità sociale.
—-
Emergency is an independent Italian organization. Emergency provides free, high quality medical and surgical treatment to the victims of war, landmines and poverty.
Emergency promotes a culture of peace, solidarity and respect for human rights.
Emergency's work around the world is made possible thanks to the help of thousands of volunteers and supporters. Emergency is also present in UK,
USA
, Japan, Switzerland, Belgium and Hong Kong.
Since 1994 over 6 million people in 16 countries have received free, high quality health care by Emergency.
Emergency designs, builds and manages through its international staff:
- hospitals specifically dedicated to war victims and surgical emergencies;
- physical and social rehabilitation centres;
- first aid posts for emergency treatment and referral of patients to our surgical centres;
- healthcare centres for primary medical assistance;
- paediatric clinics;
- maternity centres;
- outpatient clinics and mobile clinics for migrants and people in need;
- centres of medical excellence.
Emergency 's international staff is also committed to the training of national staff.
In order to assert the right to healthcare for everyone, Emergency: guarantees treatment to anyone in need of assistance, without any discrimination as to race, colour, sex, religion, social origin or political opinion; provides high quality assistance and employs standardized therapeutic and work protocols already tested in emergency situations; trains national staff thoroughly, with the intent of handing over all the health facilities to the local health authorities as soon as self-sustainability can be achieved.
All Emergency facilities are designed, built and run by specialized international personnel, who provide training for local staff.
Emergency practices a medicine based on Human Rights: our Manifesto for a Human Rights based medicine declares that the "right to be cured" is a fundamental and inalienable right belonging to every member of the human family. Further, it calls for healthcare based on Equality, Quality and Social Responsibility.

Mani Tese Ong Onlus
Mani Tese è un'Organizzazione Non Governativa nata in Italia nel 1964 per combattere la fame e gli squilibri tra Nord e Sud del mondo.
Grazie a migliaia di persone che contribuiscono con il proprio impegno personale e con donazioni concrete, Mani Tese coordina:
progetti di cooperazione in 11 paesi di Africa, Asia e America Latina
iniziative di sensibilizzazione e coinvolgimento della società civile (advocacy and campaigning), esperienze di sostenibilità ed economia solidale, volontariato ed educazione alla cittadinanza mondiale.
Mani Tese accompagna le popolazioni del Sud del mondo verso una maggiore consapevolezza dei propri diritti e delle proprie potenzialità attraverso mezzi, infrastrutture e formazione professionale necessari alle comunità locali per nutrirsi e diventare autosufficienti nella produzione di cibo e nella gestione delle risorse idriche. In Italia Mani Tese si impegna affinché tutti i cittadini siano consapevoli di quanto e come certe decisioni di natura economica, sociale o ambientale prese nel Nord del mondo influenzino le condizioni di vita nel Sud.
In oltre 50 anni di attività Mani Tese ha realizzato 2300 Progetti in Italia e nel Mondo per oltre 7 milioni di beneficiari ed ha coinvolto in Italia oltre 100 mila volontari.
—-
Mani Tese is an Italian development
NGO
operating at national and international level to further justice, solidarity, promotion of human rights and respect among people.
Since its foundation in 1964, Mani Tese has pursued this aim by raising public awareness on the causes of poverty in the South, lobbying policy makers and institutions and implementing development projects which, beside responding to the needs of the poor, may initiate a process of self determination and self reliance. Up to now Mani Tese has implemented – together with local partners – more than 2300 development projects in Africa, Asia and Latin America, in the areas of education, agriculture, infrastructures, support to cooperatives, human rights (particularly child rights, women rights, ethnic minorities) governance, micro-credit, health, humanitarian aid, and integrated programs.
An important role in the organization is played by more than 4000 volunteers and 25 Mani Tese's local groups spread all over the country. They raise funds by organizing different activities locally in several Italian cities. The National Secretariat organizes a number of initiatives at national, regional and local level, often in collaboration with other NGOs, research centers, universities. In particular, Mani Tese organizes meetings, conferences and workshops on specific development issues such as debt, trade, aid, peace. Campaigns and lobbying initiatives are undertaken in order to raise awareness on development issues and to influence national and international political authorities on crucial problems.
To be more effective, Mani Tese is a permanent member of national networks (ASSEMBLEA
ONG ITALIANE
, FORUM
TERZO SETTORE
, CONCORD
ITALIA
) and international non governmental bodies such as
EUROPEAN COALITION FOR CORPORATE JUSTICE
, GLOBAL
CAMPAIGN FOR EDUCATION
, EXPO
DEI POPOLI
as well as of ad hoc campaigns. Cres-ManiTese, a group of teachers, provides consultancy on development education in the schools, organizes training courses and publishes literature for teachers. It is recognized by the Italian Ministry of Education. Financial resources are mainly provided by Mani Tese's local groups, by the public at large, by members of Mani Tese, its supporters, and by the European Commission, the Italian Ministry of Foreign Affairs and Italian Local Authorities. Mani Tese is a legal entity, registered as a non profit development organization, declared of public utility by a decree of the President of the Italian Republic. It is accredited to the Italian Ministry of Foreign Affairs and the European Union and it has consultative status with the
UN ECOSOC
.

Fondazione Terre des Hommes Italia Onlus
"Finché un solo bambino rimarrà affamato, malato, abbandonato, infelice e sofferente, chiunque sia, dovunque sia, il movimento Terre des Hommes, creato per questo scopo, si impegnerà per il suo immediato e completo soccorso."
(Edmond Kaiser, fondatore Terre des Hommes)
Terre des Hommes da 50 anni è in prima linea per proteggere i bambini di tutto il mondo dalla violenza, dall'abuso e dallo sfruttamento e per assicurare a ogni bambino scuola, educazione informale, cure mediche e cibo.
Attualmente Terre des Hommes è presente in 68 paesi con oltre 870 progetti a favore dei bambini. La Fondazione Terre des Hommes Italia fa parte della Terre des Hommes International Federation, lavora in partnership con
ECHO
ed è accreditata presso l'Unione Europea, l'ONU,
USAID
e il Ministero degli Esteri italiano.
—-
"As long as there are children at risk of hunger, sickness, abandonment, misery and persecution, the Terre des Hommes movement, created with this goal, will devote itself to providing immediate aid, as completely as is possible."
(Edmond Kaiser, founder of Terre des Hommes)
For 50 years Terre des Hommes has been at the forefront toprotect children around the world from violence, abuse, and exploitation and to ensure school, informal education, medical care, and food for every child.
Currently, Terre des Hommes is present in 68 countries with over 870 projects favoring children. Terre des Hommes Italy is part of the Terre des Hommes International Federation, works in partnership with
ECHO
, and is accredited by the European Union, the UN,
USAID
, and the Italian Ministry of Foreign Affairs.