New

SHOP

active on the website
A launching offer with a limited edition (100 copies) 15×20 cm postcard (lucid cardboard)
photograph from the series "Images from Kazakhstan", Gornaya Street, Almaty. Kazakhstan 2014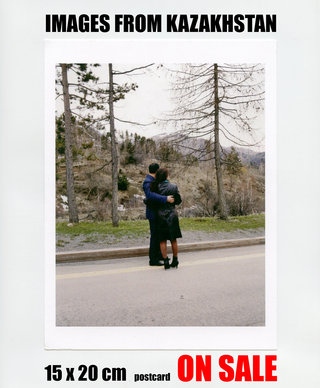 Posters For Donation
(An initiative founded by Gianfranco Gallucci, in collaboration with NGOs _Care&Share Italia Onlus-Ong; Associazione Dynamo Camp Onlus; Emergency Onlus Ong; Mani Tese Ong Onlus; Fondazione Terre des Hommes Italia Onlus)
Posters For Donation, by selling some of my photographs (printed as poster 50cm x 70cm photo paper 190gr/mq), aims to help the five non-profit / NGOs involved in the project ( Care & Share Italia Onlus-ONG, Associazione Dynamo Camp Onlus, Emergency Ong Onlus, Mani Tese Ong Onlus, Fondazione Terre des Hommes Italia Onlus ), donating a portion of the sale price, to the association chosen by the Buyer when ordering.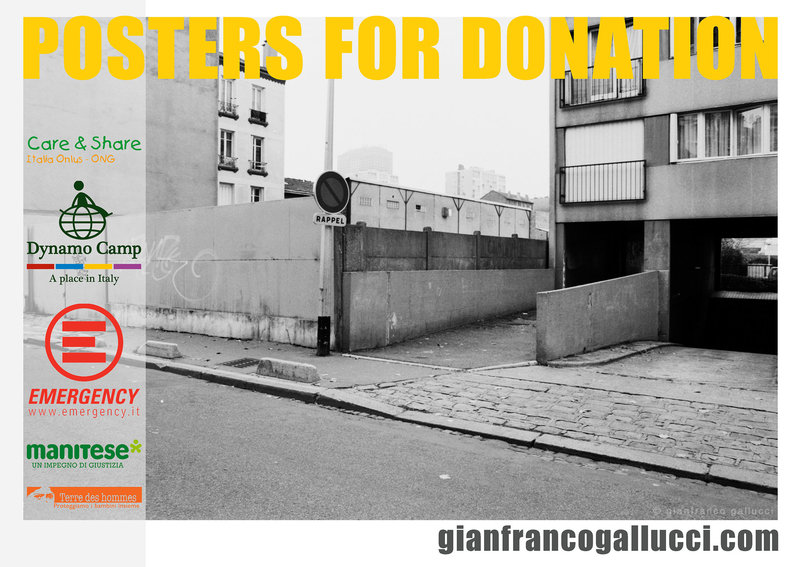 Prison Project
at Carcere di Civitavecchia
(curated by Guido Gazzilli, with Silvia Marsano and Roberta Pucci of Fondazione Volume)
The photographers who participated in this project are: Adam Cohen ,Arja Hyytiäinen, Angelo Turetta, Lorenzo Castore ,Guido Gazzilli, Massimo Nicolaci, Lele Saveri, Veronica D'Altri, , Federica Valabrega, Marcello Fauci, Lavinia Parlamenti, Stephane Carpienter ,Gianfranco Gallucci ,Andrea Campesi, Lina Pallotta, Peppe Tortora, Igor Pisuk ,Cato Lein, Jannis Tordheim, Alexander Arnild, Magdalena Switek, Ilias Georgiadis, Zoe Zipela, Gilda Louise Aloisi, Cristina Vatielli, Anna Faragona, Matteo Alessandri ,Pierluigi Amato-Pamela Piscicelli-Paolo Cenciarelli/D.O.O.R, Yulia Kazban, Damien Daufresne, Fabiene Pio, Gabrielle Duplantier, Gael Bonnefon, Daniel Hofllund., Eduardo Castaldo, Roberta Stein.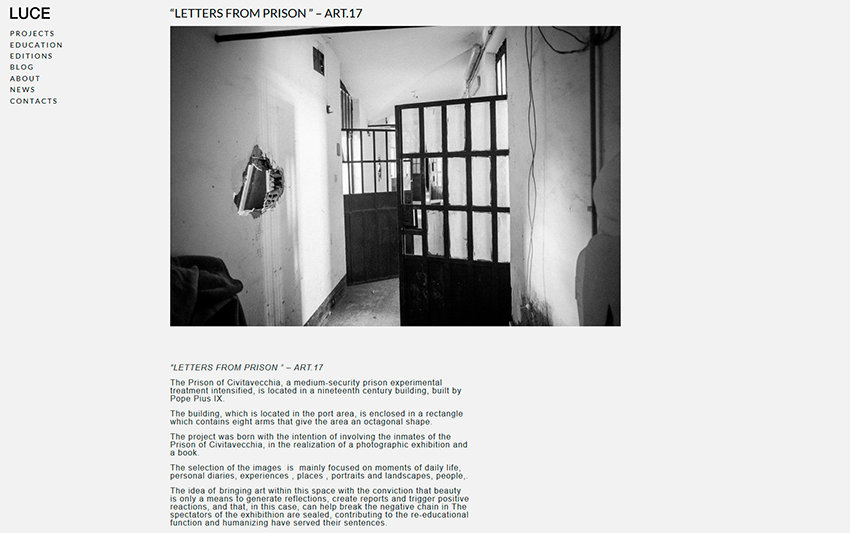 Dopo, la polvere. / Confotografia
at
SI
Fest #23
laboratorio Italia
Spazio ex
MIR MAR
via Roma 27
San Mauro Pascoli
Exhibition
CONFOTOGRAFIA
Exhibition
URBANAUTICA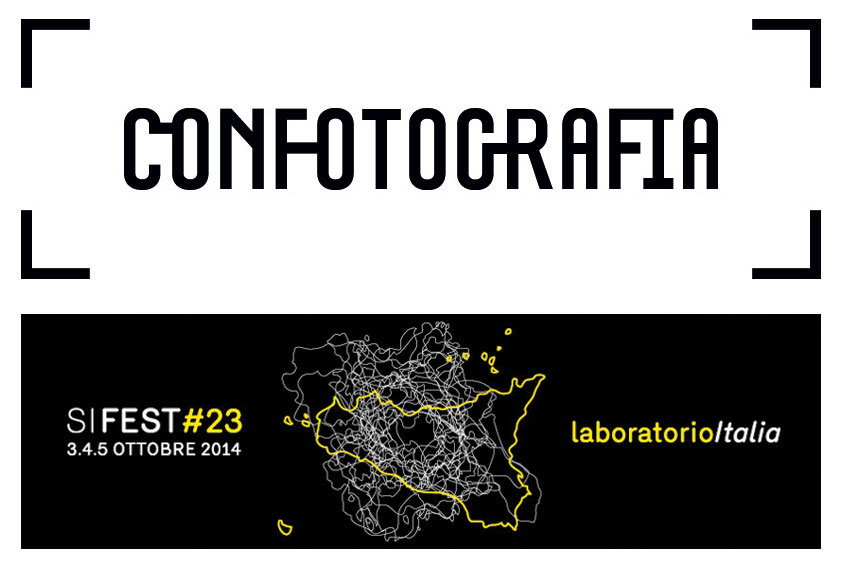 YOU

ARE WELCOME
exhibited at Museo
MACRO
in Rome.
Exhibition
LUOGHI

COMUNI
together with Nicolò Degiorgis and Guido Gazzilli
at
PORTRAIT
. FotoGrafia. Festival Internazionale di Roma
XIII
Edizione.