IL

RITORNO
Agro Pontino, Italia (2017-2019)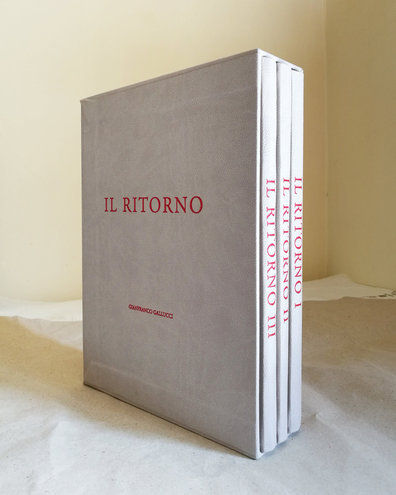 (Cisterna di Latina, Luglio 2019)
"In the Spring 2017, after the end of a ten years long relationship, I left Rome and moved near the sea, in a small town in the countryside, in a magic valley called "Agro Pontino", suggested by a friend. Having ceased the only reason why I had moved to Rome long time ago, leaving, and moving elsewhere, was for me the most natural choice. I wanted to stay on my own, far from everything and immerse in the wild of the nature, in a simple and quiet place, far from and tired of the confusion of the big city, in a sort of wonderful retreat. And here indeed I was born again. The sea healed me, I found peace, reconnecting to my Self, with the one I was at 18 before going at University, starting embracing again all the things I used to do at the time and that I had left behind there along the path. In the Summer, some months after my arrival, I've fallen in love again, of myself, of this place and of a delicate woman named Anna. I stopped smoking after twenty years, and I started again playing music and doing many other things. I started listening to my soul and now we're walking together."
IL RITORNO
is the tale of the two years I spent there. It consists of three chapters:
NÒSTOS L'ultima sigaretta
(Chapter I) is about the place, that I portrayed as It was a person, which I talked and spent a lot of time with.
MARE

E ROSSO
(Chapter II) is about my romance with Anna, based upon the relation between the sea and the sensuality of love. The title comes from a gift she gave me on our first Christmas together, with inside two cups for us, one blue and one red.
THE

MAN WHO DEFEATED BUFFALO BILL
(Chapter
III
) is about the experience of growth I lived, but is also a tribute to the local hero whose story I discovered by chance in the last months before leaving. So I amused creating a narrative structure that, loosely based on his story, let me use his character to mix both and tell my own experience. You can read the story of
Augusto Imperiali
here
(italian, no english ref.). [L.Vellucci 'I Butteri, Buffalo Bill, Il West. I giorni della sfida e della Luna in fiore' – Edizioni Pugliesi, 2008]